DIABETES CENTER EST. 1975
TOKYO WOMEN'S MEDICAL UNIVERSITY
TEL : 03-3353-8111 ext. 27114, 27117
To make appointments : 03-3353-8138
Registration hours : Mon~Fri 7:30 -16:00 Sat 7:30 -11:00
Please make an appointment with your primary doctor for your next visit.
We are closed on Sundays, holidays, every 3rd Saturday and Dec 5 th.
In case of an emergency on holidays or during night hours, please contact the doctor on duty. You can contact him/her by asking the telephone operator.
Location and History

Established in 1975 by a group of endocrinologists specialized in diabetes led by Prof. Hirata, the facility was transferred to the present building in 1987. At the end of July 2003, we moved our facility to a new ambulance center.
Policy and Philosophy
The Diabetes Center was established to provide the best comprehensive and up-to-date care for patients with diabetes and their families in order to reduce the number of patients and families suffering from diabetes-related diseases.



We provide patient education, medical treatment and early detection and interventions for the complications related to diabetes based on the latest research and treatment by a multidisciplinary staff to facilitate the best possible outcome for the patient.
Special care units and Multidisciplinary staffs
We have a variety of special care units, each with a diabetologist and the finest staff to meet each patient's need such as ;
General care
: to help maintaining target blood glucose level and reduce the risk of diabetes-   related disease.



Eye care
: to care for the complications (mainly diabetic retinopathy, the highest cause of vision loss in Japan in the recent years) of diabetes and other ocular conditions. Examinations and treatment including laser therapy (photocoagulation) and surgery are performed at both in and outpatient units.



Kidney care
: to detect and prevent the progression of diabetes-related renal disease, which is called diabetes nephropathy. Combined with hemodialysis facilities in the inpatient unit and CAPD (continuous ambulatory peritoneal dialysis) units in the outpatient unit.



Foot care
: to provide proper foot, skin and nail care in order to prevent diabetes-related foot complications, and reduce the risk of amputations. Patients with severe circulatory problems and sensory failure caused by diabetic neuropathy with infections are cared for in both in- and out-patient units.



Care from preconception
to postpartum
: to provide intensive care for patients with diabetes prior to pregnancy and for those with diabetes diagnosed in the course of pregnancy (gestational diabetes), from the time of planning to become pregnant and after the pregnancy is over.



Childhood and
adolescence care
: to provide physical and psychological care for the patient him/herself and the family members, including education on how to manage one's blood glucose during the school activities and other occasions. Also dealing with emotional issues with consultations to mental health professionals when necessary.



Dyslipidemia care
: to take care of patients with high levels of lipids/cholesterol in their blood, to reduce the risk of a broad range of vascular complications.



Obesity care
: to take care of patients with overweight or obese level, to decrease body weight and reduce the risk of a broad range of vascular complications.



Genetic Counseling of Diabetes
: NOT type 1 nor type 2 diabetes ? There is another type of diabetes that is often misdiagnosed as type 1 or type 2 diabetes called monogenic diabetes or mitochondrial diabetes. There is diabetes resulting from errors in a single gene. We can provide you a genetic diagnosis with counseling for better understanding of your disease.
Staffs
Each team consists of multidisciplinary professions such as physicians (mainly consists of
diabetologists
certificated by The Japan Diabetes Society), podiatrists, ophthalmologists, registered nurses, dieticians, pharmacists, exercise physiologists, researchers, physiologic technicians, ophthalmic technicians, and chaplain are working together to promote a better outcome, whose co-medical staffs mainly have
CDE
(
C
ertificated
D
iabetes
E
ducators). If necessary, the team members would not hesitate to consult with other professionals outside the center such as; endocrinologists, cardiologists, infectious disease specialists, vascular surgeons, obstetricians, pediatricians, and psychiatrists.
Educational programs
We have a wide range of patients, those newly diagnosed with diabetes, those who have had some diabetes education before, those who need some up-to-date education, and those with and without severe complications. We provide educational programs mainly in the inpatient units, but also in the outpatient units according to each patient's needs.
Listed below are some of the education programs available in the outpatient unit. No appointment is needed, private sessions are given on a first-come-first-served basis. Please come and ask the nurse in room No.14 for the time and place. You may have to wait a while for your turn, so it would be better if you could contact the staff right after the registration and make arrangements while waiting your turn to see the doctor.
Medical nutrition therapy
: basic skills for medical nutrition therapy, meal planning and eating out, according to each stages.



Oral hypoglycemic agent therapy
: how to take medicine, sick day rules, combination therapy with some kinds of medicine including latest agents.



Insulin therapy
: how to give shots, what is hypoglycemia, sick day rules, blood glucose monitoring and management. We direct multiple daily injection and insulin pump (continuous subcutaneous insulin injection) therapy. If patients are needed, combination therapy with oral hypoglycemic agents is provided.



In- patient care units
We have a variety of patients in the in-patient units. From those coming for regular check-ups and those for intensive treatment on their complications including surgical treatments, and emergency admissions. We adjust the method of treatment when we see that the patient requires admission.
The table below shows the educational programs (one-hour classrooms) schedule in the in-patient unit.
Meal Planning Mon and Thu 12:30 - 13:30 with a registered dietician
Mon
Basic knowledge on nutrition and diet
*Importance of diet therapy and meal planning
*eating out and favorite food

Thu
Principle of diet therapy for patients with diabetic complications and associations
*Hypertension
*Nephropathy

Diabetes classrooms Mon - Fri 16:00 - 17:00
with diabetologists (Dr), registered nurse(Ns), Pharmacologist and physical therapist (PT).
Mon
Basic knowledge of diabetes and its treatments
Dr.
Tue
Diabetes and its complications
Dr.
Wed
Daily care : blood glucose monitoring and management, sick day rules, foot care, preventing infections.
Ns.
Thu
Basic knowledge of treatment of diabetes
Dr.
Fri
Medication for diabetes
Exercise therapy (13:30-15:00)

Pharmacologist
PT
Private sessions are also available. Your primary doctor and nurse will plan a customized educational program according to each patient's stage, lifestyle, and readiness including both class rooms and private sessions.


Our educational programs could be categorized into two kinds, mono-targeted and poly-targeted. A poly-targeted program is a course with classrooms and handouts and posters. Patient with a short disease history or newly diagnosed with diabetes, and those coming to refresh their knowledge and skills are suggested to take this course, to develop basic knowledge and skills to survive, or to improve their daily life.
A mono-targeted program mainly consists of a number of private sessions with the staffs. This is a course for those with a long disease history and/or with severe complications, in need of psychological support (eating disorder, anxiety, nervousness, depression, burn-out), adolescent care and gestational care.
Each specialist is working together with others as a team to help you maintain your target glucose level and manage diabetes as a part of your life. Moreover, we support you in enjoying your daily life full of smiles, joy and happiness.
7day-course or 3 day-course admission for diabetes control
For the purpose of the better blood glucose handling, we have 2 kinds of in-patient course. The 3 day-course contains the evaluation by CGMS (continuous glucose monitoring system).
Please go to URL: http://dm-net.co.jp/twmu/shinryo/
Appendix
Young group meeting
: This meeting is mainly for younger-onset diabetic patients who are suffering from some complications or mental problem. All attendants talk with chaplain, and share and think about their worry or troubles. This meeting is held for two hours from 13:30 on 2nd Saturday every month except Aug. This is also open to general patients and people. No fee. Ask staff in detail.



Meeting for diabetic women who want pregnancy:
This meeting is mainly for diabetic women who are worried about pregnancy and baby-bearing. All attendants talk with pregnancy-care specialists, and share and think about their worry or troubles. This meeting is held for one hour from 15:00 on 2nd Tuesday every month. This is also open to general patients and people. No fee. Ask staff in detail.

Regional medical treatment cooperation system and its seminar:
The system in the Diabetes Center was built for the first time in the TWMU. The seminar with general practitioners and co-medical staffs in Shinjuku, Suginami, and Nakano regional districts started in 1998, which is held in 3 times a year. 7 day- or 3 day- course admission for diabetes control is always open for the general practitioner' need.
The news letter "
Diabetes News
" published 4 times/year by us has been distributed to the general practitioners and the medical organizations by mail or e-mail since 1985, who has communicated to us according to the patient care.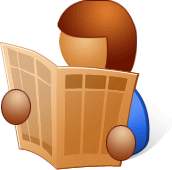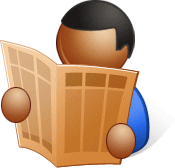 T
oday
W
e stand and propose our best
M
ethod for
U
,
D
ozen of
M
embers to
C
are for YOU!!!